Ángel Amílcar Colón Quevedo is a man with a Garífuna origin, a group of people with a presence in several countries of Central America.
He is a human rights defender, he has worked in organizations such as the OFRANEH (Honduran Women and Family Association and was President of the Honduran Black Fraternal Organization).
On January 7th, 2009, he had to leave Honduras, leaving his partner and two children because of the financial need to help his family and pay for the medical care of Ángel Elvir, the eldest of his children, who had been diagnosed with cancer.
After passing through Guatemala, he was abandoned in Tabasco by the coyote he had paid to cross to the United States. He had to travel in the refrigerated box of a truck for 34 hours to reach Mexico City along with other 119 people; from there he traveled for 2 months until arriving in Tijuana, where another coyote deceived him promising him help to cross the border into the United States and took him to a house, where he was ordered to stay in a room under the threat of taking his life if he disobeyed.
Upon completing four days in that place, an operation in which several police corporations participated, broke into the house. Ángel, after hearing gunshots and fearing for his life, hid in the bathroom, then he went out by the back door of the house, but was arrested along with 10 others and accused of organized crime, weapon possession for exclusive use of the Army, and crimes against health.
When arrested, Ángel did not have weapons in his possession and there was no evidence linking him to drugs that were found in the area, according to the informative part of the police. Instead, he was the victim of multiple abuses, assaults and torture.
Ángel was tortured for several hours before being placed at the disposal of the Public Ministry, by elements of the Army and by Federal police; He was subsequently taken to a military base where his ministerial declaration was taken without respect for his right to receive consular assistance.
He was incarcerated in the Northwest Federal Social Rehabilitation Center No. 4, in Tepic, Nayarit. After five years, six months and seven days, as he himself recounts, and despite the violence inflicted by the Mexican justice system, Ángel was released on October 16, 2014, after the General Attorney's Office presented their conclusions of no accusation; Although this was not the end of the bitter experience he had in our country, since the National Institute of Migration held him for several hours in their facilities.
Currently, Angel is back in Honduras, where he expects the support promised by the National Human Rights Commission of his country.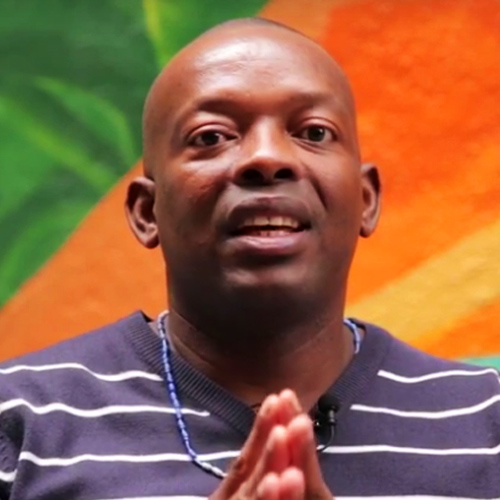 BASIC INFORMATION 
TOPICS: Criminal justice / Arbitrary arrests / Torture / Migrants

YEAR OF FACTS: 2009 (march)

IDENTIFIED VIOLATIONS: Discrimination, arbitrary detention, torture, isolation, presumption of innocence and due process.

STATUS: Ángel was released on October 16, the PGR presented conclusions of no accusation.
What happened to Ángel Amílcar Colón Quevedo shows us the situation of vulnerability of migrants in their transit through Mexico. He and many people were robbed and threatened by organized crime, and he was also a victim of the Mexican State when officials violated his human rights, tortured him and blamed him for being a migrant and an Afro-descendant.
For Ángel, being poor, migrant and Garífuna has meant being discriminated and criminalized. However, despite the violence inflicted by the Mexican justice system, Ángel has shown an unwavering dignity and strength, actively participating in the defense of his rights.