Alicia de los Ríos Merino, from San José Bachíniva, Chihuahua, mother of a baby with her same name and member of the Communist League "23 de Septiembre" was disappeared in the context of the Dirty War, characterized by the constant use of torture, forced disappearance and extrajudicial execution against insurgent groups, political opponents, members of social movements and even people outside political activities.
Alicia was arrested on January 5th, 1978, in Nueva Vallejo, Mexico City, by agents of the Division of Investigation for the Prevention of Crime, under the command of Colonel Francisco Sahagún Baca. Since then, the authorities have hidden her whereabouts.
On June 24th, 2002, the De los Ríos Merino family and the Center Prodh filed a complaint with the FEMOSPP (Special Prosecutor for Social and Political Movements of the Past). However, after the dissolution of this body, the PGR (Attorney General of the Republic) took the case without giving effective results in order to prosecute the investigation.
In April, 2011, in the face of no progress in the investigation, the family of Alicia, the Diego Lucero Foundation, the Committee of Mothers of the Political Disappeared in Chihuahua and Ciudad Juárez and the Center Prodh submitted a petition to the Inter-American Commission on Human Rights to determine the responsibility of the Mexican State in the forced disappearance of Alicia.
Since the arrest of Alicia, 40 years have passed without concrete results and without finding their whereabouts. Reaching truth, justice and reparation in her case is a requirement of family, people and organizations. The Mexican Government must re-establish a body for the investigation of crimes and create a commission of historical clarification capable of laying the groundwork for public recognition of the responsibility of the State for human rights violations committed in the past and, now, in the current strategy for fighting organized crime.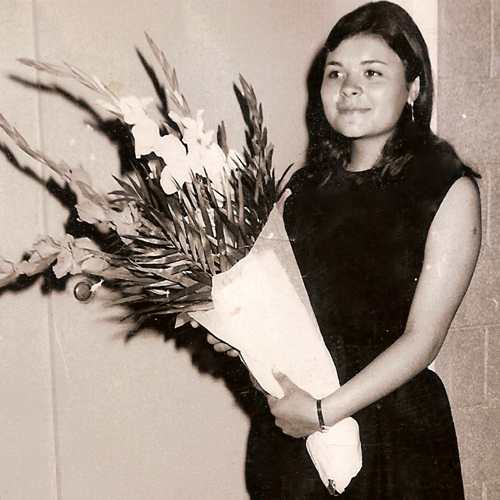 TOPICS: Transitional justice / Enforced disappearance / Inter-American Human Rights System

IDENTIFIED VIOLATIONS: Forced disappearance / tolerance and perpetuation of the impunity of the perpetrators that transgress the rights to the truth / access to justice / an integral reparation for the victims.

STATUS: After 40 years of searching, the whereabouts of Alicia de los Ríos is unknown. Waiting for justice and knowledge on the truth about her disappearance.
From the end of the 1960s to the beginning of the 1980s, the Mexican State resorted to the practice of torture, forced disappearance and extrajudicial execution as ordinary mechanisms to guarantee its own security. They committed these crimes in their actions against armed insurgent groups and extended their practice against political opponents, against members of social movements and even against those who did not participate in political activities.