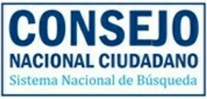 Accepting the order would be a sign of political commitment to change in favor of victims of enforced disappearance's rights.
The recognition of the competence of the Committee on Enforced Disappearances reinforces victims of enforced disappearance's access to justice.
Due to an unprecedented order commanding the Federal Executive and the Ministry of Foreign Affairs (SRE, by its Spanish acronym) to complete the procedure for recognizing the competence of the UN Committee on Enforced Disappearances (CED) to receive individual complaints, the National Council of Citizens of the National Search System urges the Mexican government to comply with the order and avoid contesting it.
Complying with this order is the perfect opportunity for the new administration to endorse its commitment to the protection of victims of enforced disappearance's rights to truth and justice, as well as its commitment to adhering to the purpose of the General Law on Enforced Disappearance of Persons, Disappearance Committed by Individuals and the National Missing Persons Search System. This action would represent a step forward in this new phase of collaboration with international human rights bodies belonging to the UN and the Inter-American System, which was announced when the Presidential Commission for Truth and Access to Justice in the Ayotzinapa Case was established.
Although Mexico ratified the International Convention for the Protection of All Persons from Enforced Disappearance in March 2008, the Federal Executive also has to recognize expressly the competence of the CED to receive individual complaints. Thousands of victims of enforced disappearance have demanded the recognition of this competence, and international human rights organizations, including the Office of the United Nations High Commissioner for Human Rights in Mexico, have recommended its recognition.
According to the federal judge who issued the order, a number of federal authorities, including the SRE, committed omissions in the procedure for recognizing the competence of the CED. This constitutes a violation of victims' right to access to justice before international organizations in cases of enforced disappearance, hindering the mechanisms against human rights violations.
The aforementioned legal order arises from the petition for a writ of amparo filed in March 2018 by María Herrera Magdaleno and Juan Carlos Trujillo Herrera, who are mother and brother of the disappeared victims Raúl, Salvador, Luis Armando, and Gustavo Trujillo Herrera. María Herrera and Juan Carlos have played a key role in the creation and coordination of several national groups formed by family members of the disappeared and connected through the National Liaison Network (Red de Enlaces Nacionales).
*Unofficial translation by Center Prodh.